Mario Herrera, also known as Red or Redb15, is the husband of Tiffany Garcia, or Cupquake. He is a frequent gaming partner on Cupquake's Cloud 9 and Husband vs. Wife series, and he also appeared as a guest in the 100th episode of Cupquake's Minecraft Oasis series. Red has his own YouTube channel, but he does not upload videos on it. He was born on February 25, 1985 and is 33 years old.
Red asked Cupquake to marry him on their eight year anniversary of being together. He worked at Machinima until May 16, 2013.
It was announced in Episode 99 of Piece of Quake that Red had left Machinima and was going to work from home, helping Cupquake with her with her channels. It was also announced that he was starting his own business helping other people with creative work.
Gallery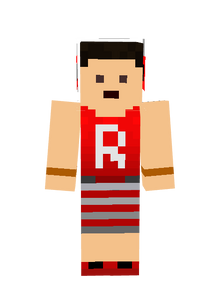 Community content is available under
CC-BY-SA
unless otherwise noted.