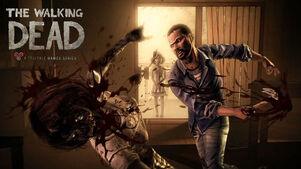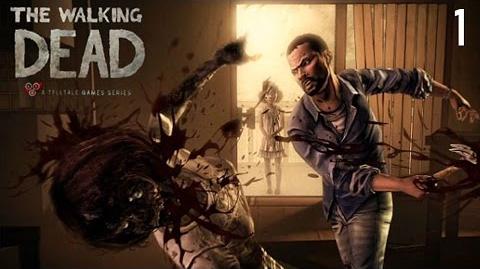 The Walking Dead is a gaming playthrough series on iHasCupquake's channel. The series ran 20 episodes from September 18th, 2014 to November 18th, 2014. The game was heavily requested by iHasCupquake's viewers and was one of the few series that had full, unedited gameplay on Cupquake's channel. The game is divided into parts, seasons, and episodes much like the comic book the game is based on.
The game takes place in the same fictional world as Robert Kirkman's The Walking Dead comic book series with events occurring shortly after the onset of the zombie apocalypse in Georgia. However, most of the characters are original to the game, which centers on university professor and convicted murderer Lee Everett, who helps to rescue and subsequently care for a young girl named Clementine. Kirkman provided oversight for the game's story to ensure it corresponded to the tone of the comic, but allowed Telltale to handle the bulk of the developmental work and story specifics. Some characters from the original comic book series also make in-game appearances. The game focuses heavily on story and character development, which Cupquake mentioned in the first episode of the series.
The story is affected by both the dialogue choices of Cupquake and her actions during quick time events, which can often lead to, for example, certain characters being killed, or an adverse change in the disposition of a certain character or characters towards Lee. The choices made by Cupquake carry over from episode to episode.
Makeup Tutorial
Edit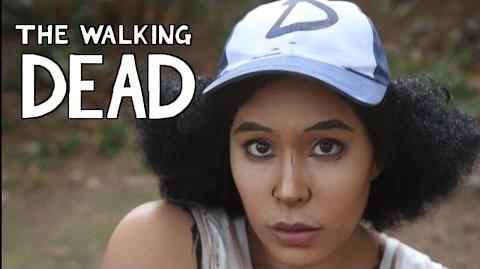 Cupquake posted a makeup tutorial showing how to mimic the facial features of in-game character Clementine on October 26th, 2014. It also shows Cupquake cosplaying in her Clementine costume and makeup. The video received over 150,000 views, and had an over 85% like rating.
This article uses content from http://en.wikipedia.org/wiki/The_Walking_Dead_(video_game) which was released and reused on this wiki under the Creative Commons Attribution-Share-Alike License 3.0.
Community content is available under
CC-BY-SA
unless otherwise noted.